I don't know about you, but I totally love this game! So excited to link up with Heather and Michelle for...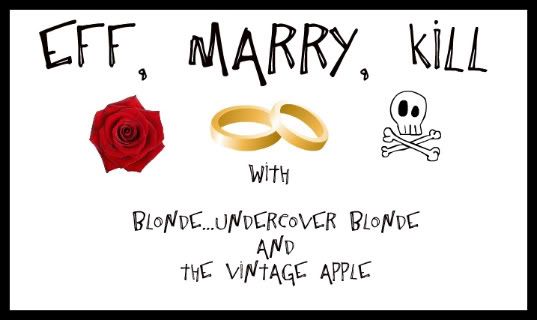 Being the obvious "Trubie" that I am, of course I had to do a True Blood edition.
Here are three of Sookie's men...
And here's my final answer...
Duh! Lol. I didn't really like him with long hair, but now I am Team Eric for sure.
He seems like he would make the best husband out of all three. And he's actually human, sort of, SCORE!
Sorry, Bill, you never really did it for me.
Of course, Husband, this is totally in a world where you {my perfect man} didn't exist. ;)