I keep trying to put myself out there, trying to expand this little blog o' mine, and learning things along the way. Which is why I think that this link up is perfect :)
Sadly, I took a big part of February off from blogging, for no other reason than lack of creativity, so I am gonna cheat a little bit and let you know what has been happening February and January. K? Cool.
So, what have we been up to?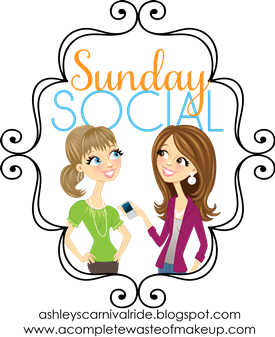 I'd like to call this past month the calm before the storm. March and April and even May are going to be a whirlwind of events, weddings, showers, birthdays, holidays... so I think I'll have plenty to write about. We are gearing up for a low key weekend {the best kind}, hope yours is just as relaxing. :)